Eltham Drive In Cinema Hire The Must Have For Any Event!
Here at Led Event Screens Eltham we provide and specialise in Outdoor Cinema Hire Drive-In Cinema hire and Silent Cinema Hire throughout the UK.
Using the latest HD Quality Outdoor LED Screens and state of the art Sound Solutions allowing film screenings to be shown anytime of Day or Night.
Outdoor cinemas screenings and Eltham Drive-In movie showings are currently booming in popularity across the UK and draw large crowds to all types of venues and events.
Previously outdoor cinemas were limited by a number of factors including day light hours.
Traditional outdoor cinema events used video projectors which require the ambient light to be very low allowing viewing only after dusk which during the summer months can be as late as 9pm.
This is where the use of Led Screens comes in, 
Making day time film screening's possible providing far more flexibility for showing family and children movies!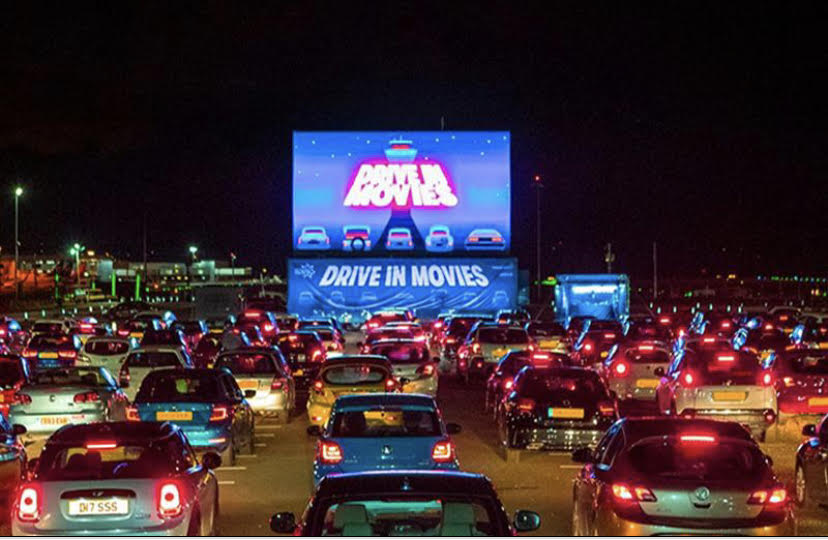 4m x 2.5m
Perfect for small cinema events in an intimate setting.
Audiences: 75 -300
5m x 3m / 6m x 3m
Our most popular screen sizes providing the perfect large screen cinema experience
Audiences: 350-750
7m x 3m
Large format screen in Cinema 2.39:1 aspect ratio providing a full screen experience.
Audiences: 500 -1000
8m x 4m
Perfect for those larger events and also our most popular size for drive in movies
Audiences: 1000 -1500
Drive In Cinema 100 – 150 cars
10m x 6m
The big one as the name suggests this really is the must have for any large scale event
Audiences: 2000 -2500
Drive In Cinema 150 – 200 cars
Local authority, schools and charity enquires welcome.
Special midweek rates and tailored packages available.
Eltham Drive In Cinema Screen Hire | Led Cinema Drive In Screens | Eltham Drive In Cinema Screens